If you're looking for an epic road trip adventure, look no further than the United States of America. From coast to coast, this country has everything you could possibly want in a road trip destination. Whether you're looking to explore the stunning natural beauty of the national parks, experience the vibrant cultures of America's cities, or simply get away from it all and enjoy some peace and quiet in the great outdoors, you'll find it all on an American road trip. So pack your bags, load up the car, and hit the open road – you're in for the adventure of a lifetime!
Planning Your Epic American Road Trip
There's nothing quite like an epic road trip. The open road, the wind in your hair, the feeling of freedom as you explore new places… it's the stuff of dreams. And if you're looking for the ultimate American road trip experience, there's no better place to start than the country's own "backyard," so to speak. From the majestic Rocky Mountains to the stunning Pacific coastline, there's no shortage of natural beauty to explore in the contiguous United States. Of course, with so much ground to cover, planning your route can be daunting. But don't worry – we've got you covered. Here are a few things to keep in mind as you plan your cross-country journey:
The first step is to decide where you want to go. Do you want to stick to one region, or see everything the country has to offer? Once you've narrowed down your list of must-see destinations, it's time to start mapping out your route. Keep in mind that the further you travel, the more time you'll need to complete your trip. If you're short on time, aim for a more manageable route that covers less ground. Another important consideration is cost. Depending on your mode of transportation and accommodation preferences.
The Best Routes for an Epic American Road Trip
There's no better way to see America than by taking an epic road trip. From the stunning coastlines to the majestic mountains, there's so much to explore. And luckily, there are plenty of routes to choose from. Here are some of the best for an epic American road trip adventure:
The Pacific Coast Highway: This iconic route runs along the stunning California coastline, offering amazing views of the Pacific Ocean. Stop in Los Angeles, San Francisco, and Big Sur for some of the best sightseeing in the state.
The Blue Ridge Parkway: This winding mountain road is one of the most scenic in America. It runs through Virginia and North Carolina, and is dotted with picturesque small towns and hiking trails. Don't miss a chance to drive through Shenandoah National Park!
Route 66: One of the most famous roads in America, this historic highway begins in Chicago and winds its way through Illinois, Missouri, Kansas, Oklahoma, Texas, New Mexico, and Arizona before ending in Santa Monica. Along the way, you'll pass through some of America's most iconic small towns and cities.
No matter which route you choose, an epic American road trip is sure to be an unforgettable experience.
The Must-See sights on an Epic American Road Trip
An American road trip is the stuff of legend. Just the words " cross-country" conjure up images of dusty highways, towering mountains, and endless open spaces. For many, the appeal of a road trip lies in the freedom to travel at your own pace, stopping to see the sights that interest you most. While there are countless scenic routes to choose from, there are some must-see destinations that should be on every traveler's list.
From the East Coast to the West Coast, here are three must-see sights on an epic American road trip: 
The Shenandoah Valley: This beautiful valley runs through Virginia, West Virginia, and Maryland. With its winding roads and lush foliage, it's easy to see why this region is a popular destination for sightseeing and hiking.
The Badlands: A visit to the Badlands is like stepping into another world. This unique landscape of canyons, cliffs, and plateaus will leave you speechless.
Yellowstone National Park: As America's first national park, Yellowstone is home to some of the most breathtaking scenery in the country. From bubbling hot springs to dramatic waterfalls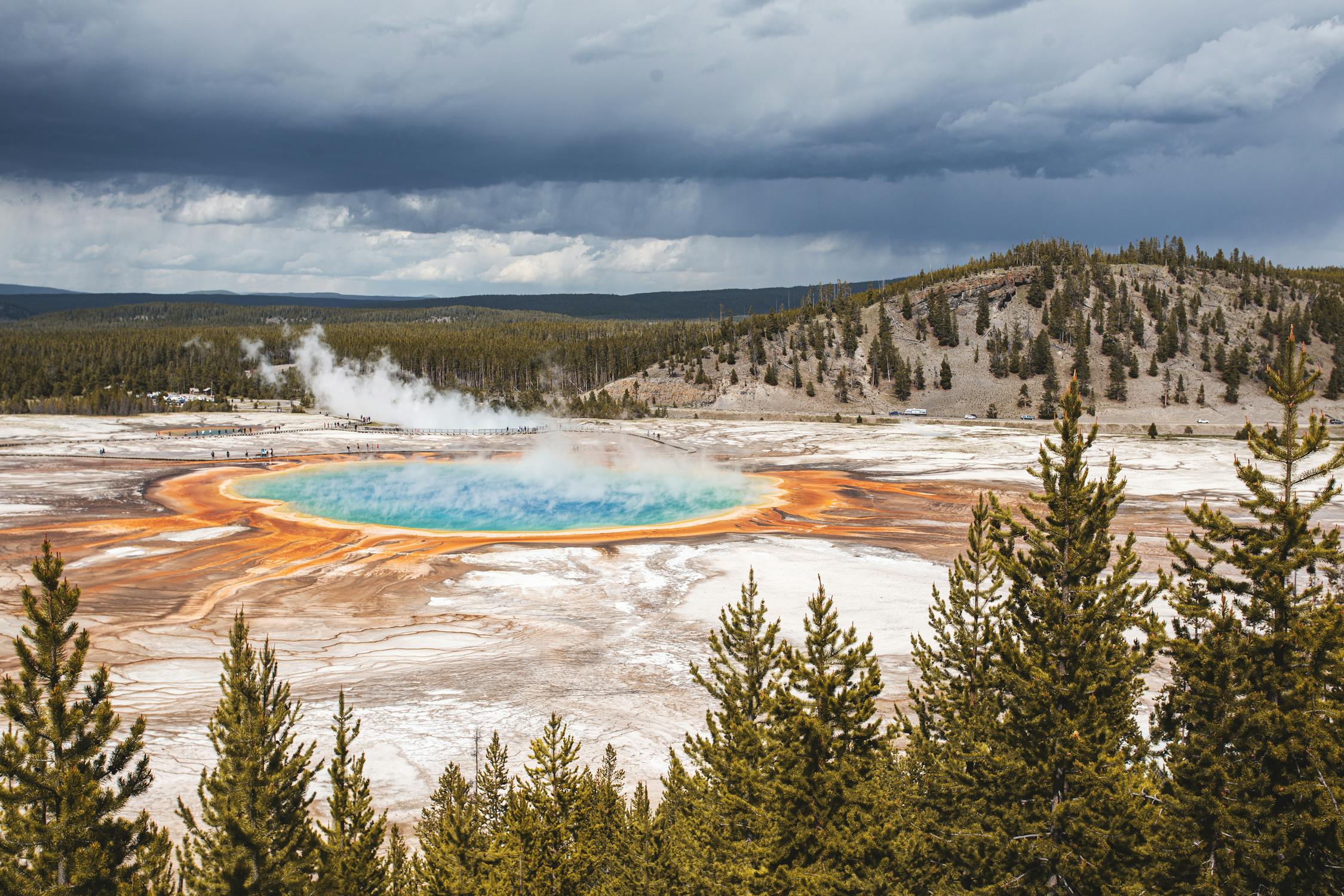 Tips for Making the Most of Your Epic American Road Trip Adventure
If you're looking for an adventure that will take you from coast to coast, an epic American road trip is the perfect way to explore all that our country has to offer. While there are plenty of scenic routes to choose from, the following tips will help you make the most of your journey.
First and foremost, be sure to plan your route in advance. Not only will this ensure that you hit all of the highlights you're hoping to see, but it will also help you avoid getting lost (or worse, running out of gas!) Another important tip is to be prepared for anything. From flat tires to bad weather, anything can happen on a road trip. Pack a spare tire, some snacks, and plenty of patience, and you'll be ready for whatever comes your way.
Finally, remember that the best part of any road trip is the people you meet along the way. So don't be afraid to strike up a conversation with a stranger or two. You never know – they might just become your new best friend. With these tips in mind, there's no doubt that your epic American road trip will be one to remember.
So what are you waiting for? Start planning your epic American road trip today! There's no better way to see our beautiful country than by hitting the open road. So gas up the car and get ready for an adventure of a lifetime. Safe travels!